A Full Range of Car Repairs in West Hendon, Barnet, Trent & Harrow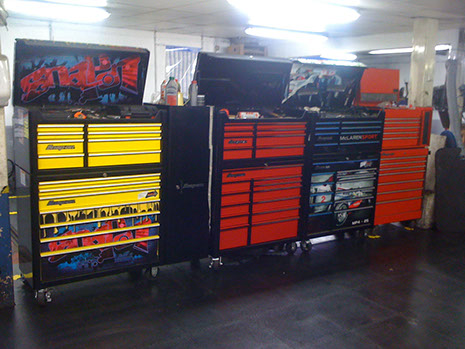 Vehicle causing you trouble? Whether it's a minor issue like a broken headlight or windscreen wiper, or something much more problematic like a malfunctioning engine, the mechanics at DAS Automotives can carry out fast, professional car repairs and get you back safely on the road in no time at all. We serve discerning motorists not just in our hometown of West Hendon, but from Barnet, Brent, Harrow and all surrounding areas. They travel to us not just for our excellent standard of work and customer service, but our highly competitive prices.
If you've noticed a change in how your car runs, but aren't 100% sure what might be the matter, then we'll be able to use a combination of high tech diagnostics equipment and industry know-how to get to the bottom of the problem. Whatever we find, whether it's an issue with brakes, clutches, bodywork or a need for exhaust repairs – know that we'll provide friendly, expert advice before suggesting how to proceed. We have a fantastic reputation around Barnet, Brent, Harrow and West Hendon, partly due to our ethical nature. We'll never "find" car repairs, use low quality parts or recommend services that you have no real need for.
Some Common Issues That Require Car Repairs
Below, we've listed just a handful of issues we commonly solve for motorists around Barnet, Brent, Harrow and West Hendon. Please note it is by no means exhaustive. We are exceptionally versatile, and unlike many garages in the aforementioned areas, take on every form of repair imaginable…
Clutches – Hearing an odd squealing, grinding, rattling or clicking sound when applying your clutch? These sounds can indicate a range of issues, of varying degrees of seriousness. Our mechanics are extremely experienced when it comes to repairing damaged clutches, which may be suffering from:
Leaking master cylinder
Warped flywheel
Worn pressure plate
Worn clutch disc
Worn throwout bearing
Blockage in hydraulic system
Brakes – There are a number of tell-tale signs that indicate something is wrong with your brakes. It may be a squealing or scraping noise, your vehicle pulling to one side when you brake, or a pedal that feels too soft/hard underfoot. The sheer range of brake issues we've fixed for Barnet, Brent, Harrow and West Hendon motorists, includes:
Leaking brake fluid
Worn pads
Warped rotors
Loss of ABS
Chattering and shaking
Bent pads and rotors
Issues with brakes should never be ignored. They're one of the most integral elements in your vehicle when it comes to keeping you safe, and driving with damaged or poorly maintained brakes is extremely risky. Don't take the gamble, and get in touch with our mechanics.
Bodywork – Nearly every experienced motorist has experienced that sinking feeling when they've noticed their car's bodywork has a scratch or dent in it, perhaps because someone parking completely misjudged an angle. While some garages around Barnet, Brent, Harrow and West Hendon eschew bodywork and focus on under the hood car repairs, we do not! We can ensure that your bodywork protects all your vehicle's inner parts, keeping you safe on the road, and that it looks good while doing so!
Exhaust Repairs – Reasons why you might require professional exhaust repairs include rust, which could spread to a fixture and cause the exhaust to break off your car's bodywork (in extreme cases), and loose brackets, which are usually the reason behind a rattling sound toward the rear of your vehicle. Another, more serious matter that might call for exhaust repairs is exhaust manifold failure.
The manifold protects driver and passenger from toxic emissions, which makes it an extremely important element of your car. From time to time, it can be compromised. If this issue is identified during run of the mill car servicing at our garage (in West Hendon, just a short drive from Barnet, Brent and Harrow), we will likely urge you to invest in urgent exhaust repairs.
Other Repairs – Some other common car repairs we carry out for Barnet, Brent, Harrow and West Hendon motorists include: