Affordable, Accurate MOT Testing in West Hendon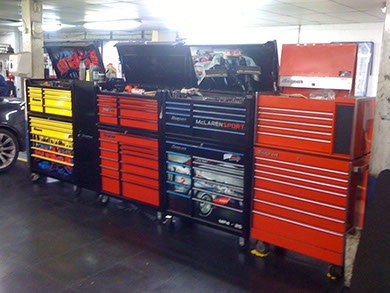 If your vehicle is over three years' old, then you require annual MOT testing to ensure it is road safe and road legal. While many find the process a tiresome chore, know that it doesn't need to be! When you avoid unreliable or dishonest garages and choose a trustworthy MOT testing provider, like DAS Automotives in West Hendon, it'll be quick and easy. A streamlined MOT testing procedure, and our low-cost MOT repairs in the case of failure, are the main reasons why motorists from Barnet, Brent, Harrow and all surrounding areas are so eager to visit DAS over competing garages in London.
During the course of the test, an extensive list of components will be checked and tested to ensure they work properly. Should there be anything problematic that we encounter, we'll provide you with an in-depth explanation and advice on the matter. It may be that what we find won't impact whether you fail or pass MOT testing, but might be worth keeping tabs on going forward. Our honesty and transparency is one of the main reasons why we've lasted so long as one of Barnet, Brent, Harrow and West Hendon's most popular garages.
MOT Repairs to Help Keep You on the Road
While there are ways to improve the likelihood you'll pass the test, like regular car servicing and investing in needed car repairs promptly when issues do rear their head, passing your MOT is not guaranteed. That's why we offer MOT repairs to ensure our Barnet, Brent, Harrow and West Hendon clients aren't kept off the road any longer than absolutely necessary. Keep in mind that not all garages are prepared for this eventuality, and will merely point you in the direction of a company that can carry out the needed repair. This quickly eats up your time and can make MOT testing a generally unpleasant experience.
Common reasons why Barnet, Brent, Harrow and West Hendon motorists fail MOT testing include lightbulbs not working, poor quality/condition tyres and faulty mirrors, wipers and washers, and issues with brakes and clutches. We can quickly carry out essential MOT repairs to amend the damaged component. All the parts we use are guaranteed for 12 months or 12,000 miles, for your peace of mind.
Nearly time for your annual MOT testing? Book it in with DAS Automotives, and see why Barnet, Brent, Harrow and West Hendon motorists choose us over other garages in the area!